About
About Cascade Virtual Option
Cascade K-12 Virtual Option (VO) Expectations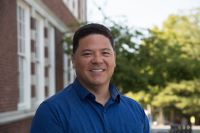 Students in the K-12 VO must live in SPS boundaries.
Short trips through a "Trip Plan" can be approved, as is done for any student in SPS.
All K-12 VO students will have a learning plan documenting coursework, have academic progress reviewed monthly and meet with certificated teachers weekly.
K-12 VO students served with IEPs (Individual Education Plans) will be offered remote Special Education service and support with SPS Special Education staff.
Grades K-5
Students in K-5 VO will participate in up to 3 hrs of live, remote instruction in English Language Arts and Mathematics with SPS teachers, using district adopted curriculum (CCC and enVision Math).
Daily attendance in these live TEAMS session is mandatory and 20 days of non-activity would result in a placement change or withdrawal from SPS.
K-5 VO will use asynchronous, pre-recorded videos and other written lessons to address Science, Social Studies, PE and Art. Students would be expected to complete this work on their own, outside of the live instruction with SPS teachers, and submit for review at least on a monthly basis.
Grades 6-12
Grades 6-12 students learn through an entirely asynchronous, pre-recorded learning experience offered through Imagine Learning, an online learning platform.
SPS Academic Intervention Specialists work with every 6-12 student to create and monitor progress in student learning plans, meet weekly in live, remote sessions with students through Mentorship and help to coordinate other services and supports.